There are 3 service project opportunities at RCA (April 15-17, San Diego) this year. I hope you will join us. I have been the point person on all three but will be delegating the lead for two, because I can only be in one place (despite my efforts). I've asked some folks to consider taking point on the day of the projects, so let me know if you're also interested. It's always nice to have someone else lead with you. If you're wondering about how you missed last year's service projects, you didn't. This is the FIRST year of these types of opportunities, and I really hope this becomes a regular pre-conference event. It will only get support if it sells out.
Ronald McDonald House Charity – cooking a meal and serving it to the families staying at the House. These families have a child at the children's hospital for longer-term stays, and RMHC provides free housing to those families while the child is hospitalized. Despite its name, it doesn't receive any money from McDonalds corp and is entirely separately funded. They require cash donation for the food being cooked from the volunteers (RCA is paying).
[I had concerns about this and called a director of the Boise program to pick their brain and question their practices – now I feel comfortable asking you to participate]
Streets of Hope – sandwich and meal kit assembly for homeless people. We'll gather and assemble food kits and then be led by SOH volunteers to engage people living on the streets. Seeking to acknowledge their humanity and their struggles that have led to their situations. No judgement. Just respect and care. Starts in the afternoon of the 14th to give travelers a chance to arrive and volunteer. Sign up at Registration or add the event to your existing reservation.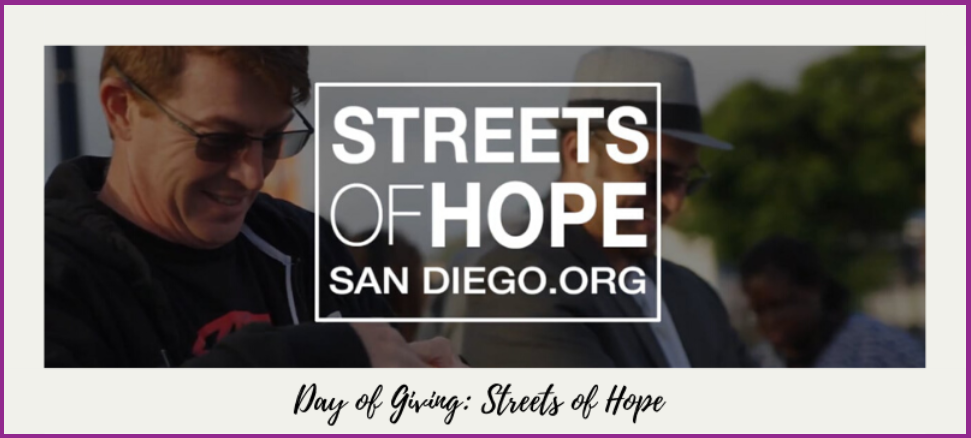 Veterans Village San Diego – meal preparation and service for "at risk" residents at VVSD who are facing homelessness. This is limited to military veterans only, so that we can form this group and bring us together by serving others. Please share with veterans that you may know. (this is the project that started it all, actually. Justin (President) found out that Jeff and I were planning this and asked us to expand the reach)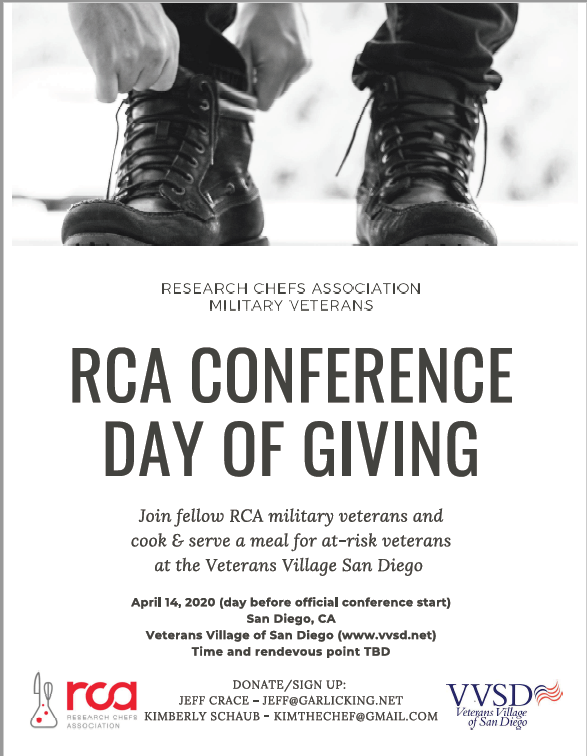 Donations of cash and food product are accepted (and needed!) for all these locations. If your brand is able to send anything, that would be wonderful. Again, hope to see these sell out, so that RCA conferences can start to be defined both by the high quality product developers in our association and by our commitment to serve and contribute to our community as well as the industry.
How to Add a Pre-Conference Workshop to Your Registration:
Visit the conference registration page
In the "Already Registered" section, click "View Your Registration Details"
Click "My Options" and "Add Additional Options"
Click "Add" next to the pre-conference workshop you want to add
Click "Finish" at the bottom of the form
Click "Pay" to complete and make payment
Questions? Email registration@culinology.org.
Early Bird ends Jan 31.